Useful links
Barn Hill Conservation Group ~ active in the conservation of Fryent Country Park
Brain ~ Brent Resource and Information Network - Community Directory 
Brent Citizens Advice Bureau - Benefits, Consumer, Debt, Disability, Employment, Health, Housing, Immigration, Legal & Tax
Gas Emergency - Tel. 0800 111 999 
Electricity Emergency & Failures - Tel. 0800 028 0247
Metropolitan Police  /   Wembley Police Station - Tel. 020 7372 1212
603 Harrow Road, Wembley HA0 2HH 
Metropolitan Police  Brent Safer Neighbourhoods - Police Community Support Officers Tel. 020 8721 2966  Mobile 07920 233755 BrentBarnhill.snt@met.police.uk  603 Harrow Road, Wembley HA0 2HH 
Veolia Water Company  - Leak Spotters Line Tel. 0845 782 3333
Transport for London ~ information on buses, tubes, rail including suspended services
Wembley Stadium ~ including lists of  events .Tel. 020 8795 9000 www.wembleystadium.com
One Stop Telephone Service Tel. 020 8937 1200
Advice on Trees ~  Tel. 020 8937 5247
Conservation Areas  ~ Tel 020 8937 5210
Home Page of Brent Council
Nuisances ~ includes Noise, Smoke, Dust, Odour, Fumes & Pigeons -Tel. 020 8937 5252
Street Care ~ includes Refuse, Street Cleansing, Street Signs, Defective Lighting, Grass Verges, and Abandoned Vehicles -Tel. 020 8937 5050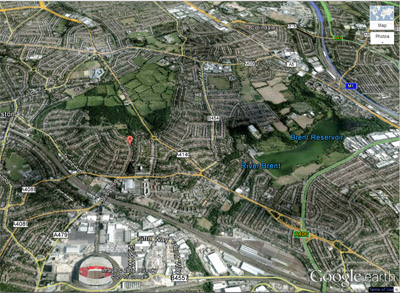 JOIN BHRA
Please complete the application form and return with £5 per household for one year or £12 for three years membership.
The membership year is from April 1st to March 31st. 
Download the application form
 If you have any difficulty downloading the form please contact BHRA and we will send you a copy.